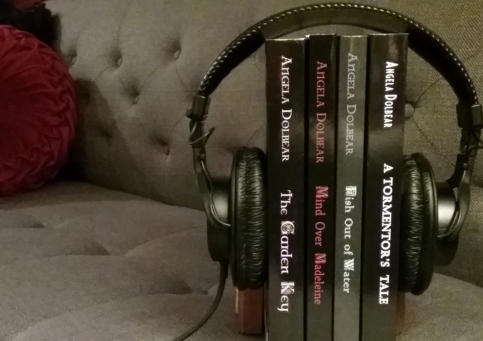 THE GAREDEN KEY (Book 1)
SAMPLE HERE
Madeleine Winger's thoughts
consume her. This college coed's
mental object of affection is a
gorgeous dark-haired, green-eyed
musician.
She doesn't know his name, and she
has never spoken to him, but she
can't stop her heart and mind from
their unending crush on him. She
proclaims herself a "lust-o-holic."
(Click link in photo for more
information.)
FISH OUT OF WATER (Book 3)
SAMPLE HERE
COMING SOON! A handsome
rock star and love-of-her life
husband, a beautiful vintage
home in Southern California,
and a clear career path—what
more could a quirky cool
former Goth chick ask for? The
way writer Maddy McManus
saw it, after years of battling
fear and insecurity, her life
had finally fallen into a
comfortable place.
(Click link in photo for more
information.)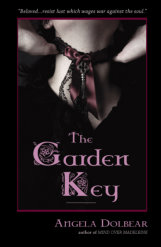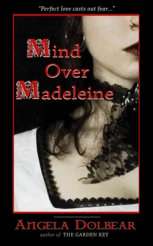 THE GARDEN KEY STUDY GUIDE
THE GARDEN KEY STUDY GUIDE is a companion
Bible study guide to the novel, and an
excellent tool for individual or group study,
particularly for those looking to remain
faithful to God while in the dating world.
on.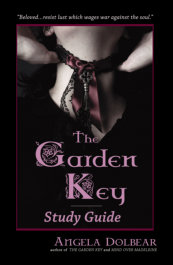 Audiobooks
The Garden Key Tales
"A garden locked is my sister, my bride,A rock
garden locked, a spring sealed up." --Song of
Solomon 4:12
All books available in paperback and Kindle
fomats on
AMAZON

Angela
Dolbear
author of inspirational fiction
MIND OVER MADELEINE (Book 2)
The mind of Madeleine is filled with fear. Fear
of not being a good enough wife to Peter, her
beloved gorgeous professional musician
Husband of less than one year.
She is consumed with the fear of not being
pretty enough for him, and the fear of another
woman taking her place, particularly by one of
the super model-esque groupies who hang
around the band. Maddy navigates life on tour
with Peter's successful band with humor, faith
and prayer, but inside she is shaking in her
black and white creepers.
(Click link in photo for more information.)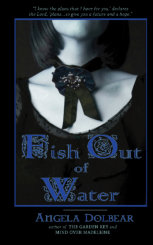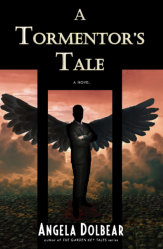 NEW!! A TORMENTOR'S
TALE
Roaming the earth for
centuries, seeking souls to
torment and devour, has lost
its appeal for Nacham. He
wants it all to end.
He longs to return to his
previous role as a servant in
unbroken devotion to his
Creator. But that life is gone
forever.
(Click link in photo for more information.)